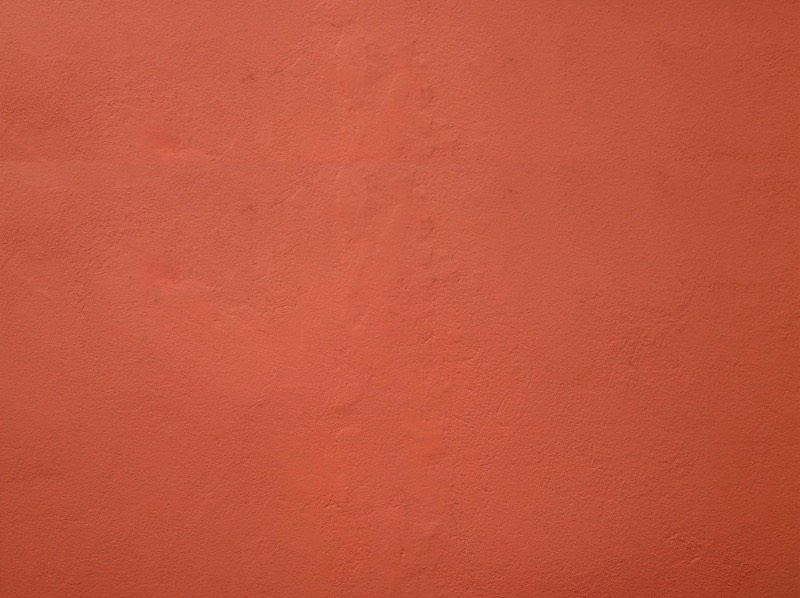 PAINTINGS & DRAWINGS OF JAPANESE LIFE
I visited Japan in 2014 and, after travelling in the mountains in a campervan, spent several weeks in Kyoto. I'm planning many further paintings but these first works show some remarkable encounters in the historic streets of Kyoto. There I was intrigued to find trainee Geishas, known as Maikos, strolling with full make-up and in traditional costume practising their charming skills on the modern passers-by.
For further information and sales please complete the form on the
Contacts
page.
Click the images for more details on each of the works.
IMAGE 1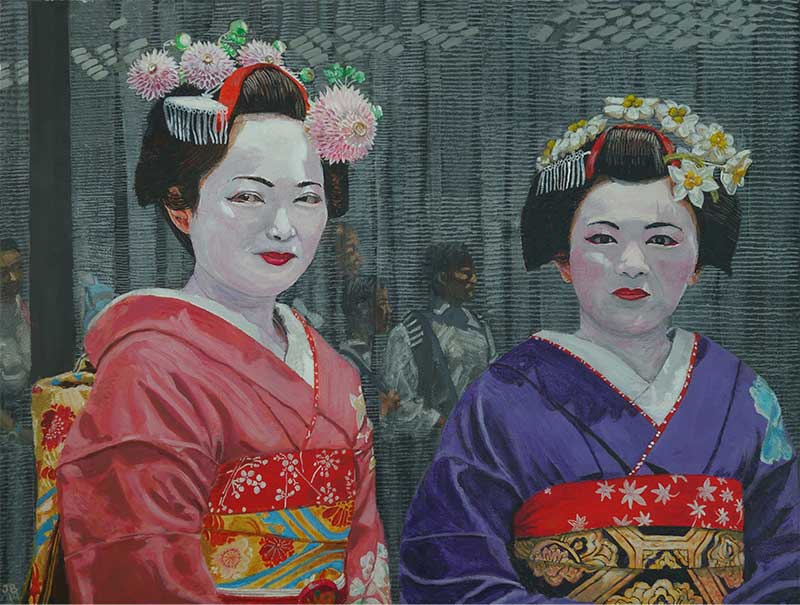 ImageLinkHere
Apprentice Geishas Kyoto 1 acrylic on canvas 35.5 x 45.5 cm
IMAGE 2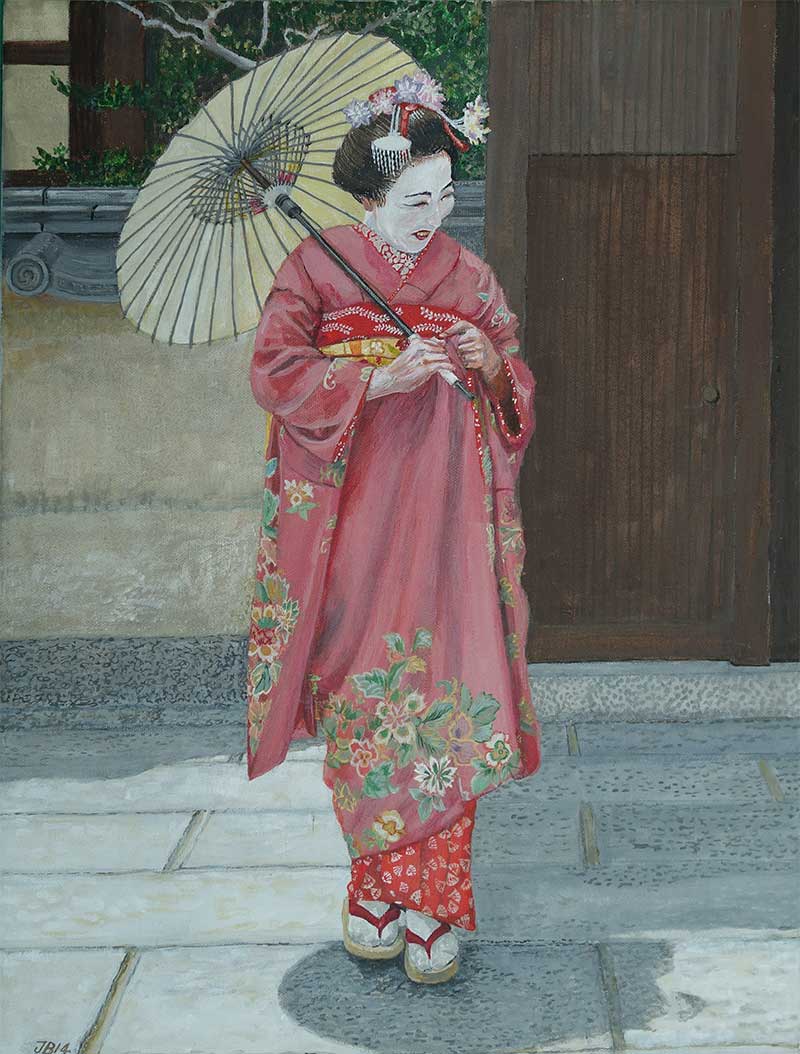 ImageLinkHere
Coy Apprentice Geisha Kyoto acrylic on canvas 45.5 x 35.5 cm
IMAGE 3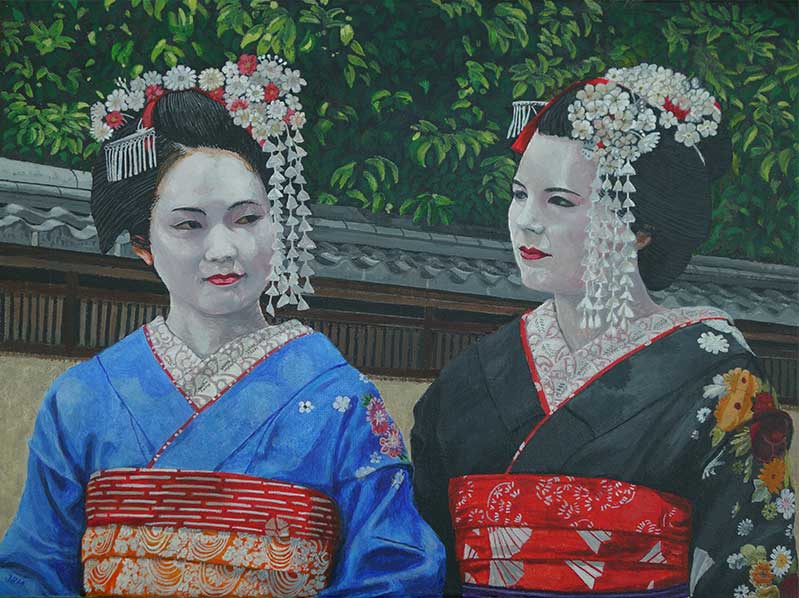 ImageLinkHere
Apprentice Geishas Kyoto 2 acrylic on canvas 35.5 x 45.5 cm
IMAGE 4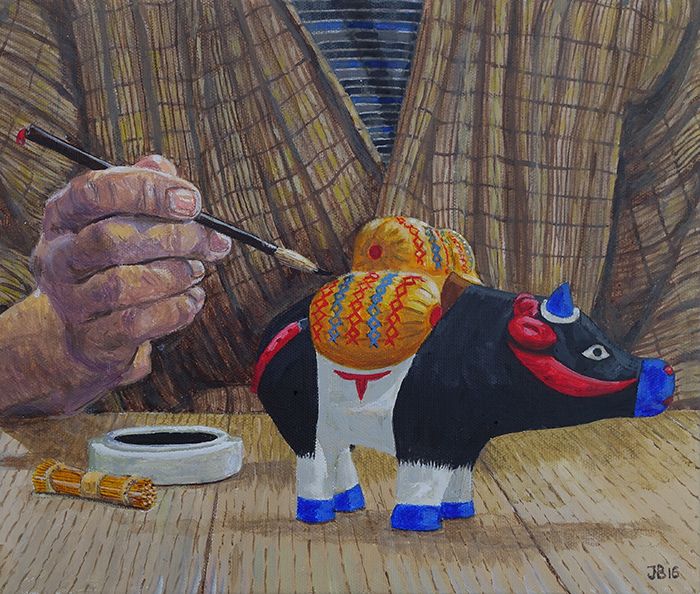 ImageLinkHere
Japanese Mingei Ox acrylic on canvas 25 x 30 cm
IMAGE 5
ImageLinkHere
Geisha and Maiko, Kyoto colour pencil on paper 47 x 39 cm